During the summer months, Terry Pomerantz loves grilling a mouth-watering pork tenderloin on the BBQ.
Here is Terry's favorite BBQ pork tenderloin recipe, along with his quick & easy BBQ pork tenderloin recipe.
How to choose the best pork tenderloin for the BBQ
Terry Pomerantz chooses his pork tenderloin with great care.
"Pork tenderloin is the most tender and tastiest cut of pork. The butcher slices it with care, along the vertebrae. The tenderloin you pick must be firm, dry, with no visible fat, and light pink. If the tenderloin is too dark, or if it is turning brown, don't buy it!"
What are the Best Ingredients for a Successful Pork Tenderloin?
In his recipe for BBQ pork tenderloin, Terry Pomerantz uses simple ingredients that are easy to find.
"I don't like to fuss over recipes containing exotic ingredients which can only be found in specialized stores. The taste and tenderness of the pork tenderloin itself is satisfying and gives us room to improvise. Don't hesitate to purchase a prepared sauce and add to it your favorite spices, garlic salt, onion salt and soy sauce. Marinate the meat for 12 hours or so… and voilà!"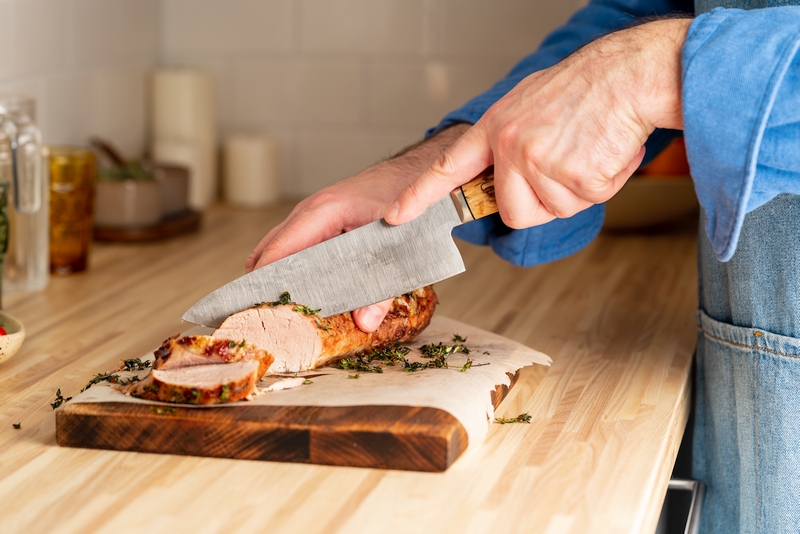 Terry's Favorite Recipe for BBQ Pork Tenderloin
Ingredients:
1 large pork tenderloin
1 large pork tenderloin
1 tablespoon of vinegar
Soy Sauce
Honey
2 cloves of garlic
Salt
Preparation:
In a bowl, mix all ingredients together to make the marinade.
Pour the mixture into a bag or an airtight container
Place the pork in the marinade.
Allow for the pork to marinate, in the fridge, from 12 to 24 hours
Cook the tenderloin on the BBQ until the inside is light pink
Cooking pork tenderloin on the BBQ
"Nowadays, pork is of excellent quality, much more so than what it used to be. A lot less fatty, pork tenderloin also dries out more quickly when cooking. Because of this, it is very important not to cook it too long, like the way we used to! It is important to cook the pork only until the inside is hot and the pink coloration begins to disappear. This is how your tenderloin will be at its best, perfectly done and ready to serve."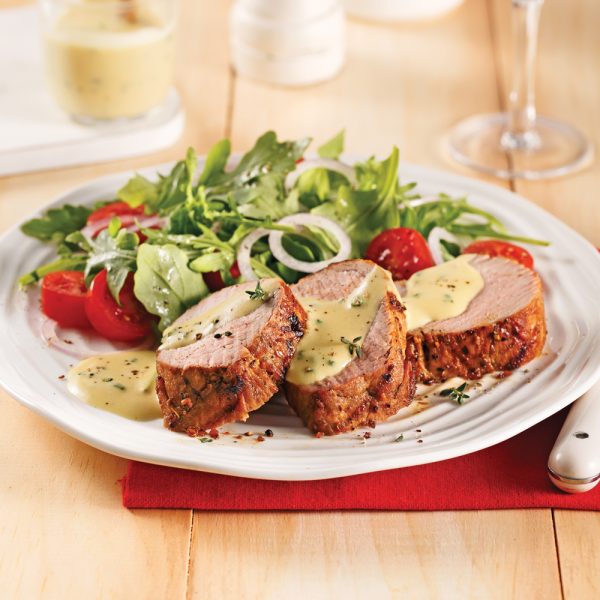 Terry's Quick & Easy BBQ Pork Tenderloin Recipe
"We don't always have time to marinate our tenderloin. Here is a quick and easy recipe my family loves":
Ingredients:
1 large pork tenderloin
Your favorite spices
1 tablespoon of Dijon mustard
½ a cup of cooking cream
Salt and pepper, to taste
Preparation:
Rub the tenderloin with the mixture of spices
Cook the tenderloin on the BBQ until the inside is hot and light pink
During this time:
In a pot, mix Dijon mustard and cooking cream
Cook over low heat, stirring constantly, until the mixture thickens
Add salt and pepper to taste
Service:
Place tenderloin on a wooden cutting board
Allow barbecued tenderloin to rest for a few minutes
Cut into thick slices (medallions)
Drizzle with a generous amount sauce and serve
Enjoy!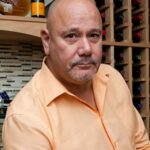 Terry Pomerantz, passionate about good food, shares with you his gastronomic favorites, tips and recipes, turning every meal into a memorable experience. Explore his culinary universe and discover the delights he suggests to tantalize your taste buds.