The Pomerantz family has comfort food dishes they love. Amongst these, beef stew in red wine sauce is definitely one of their favorites. Terry Pomerantz, as he stands with apron around the waist and spoon in hand, declares: "cook it nice and slow, simplicity is the key!"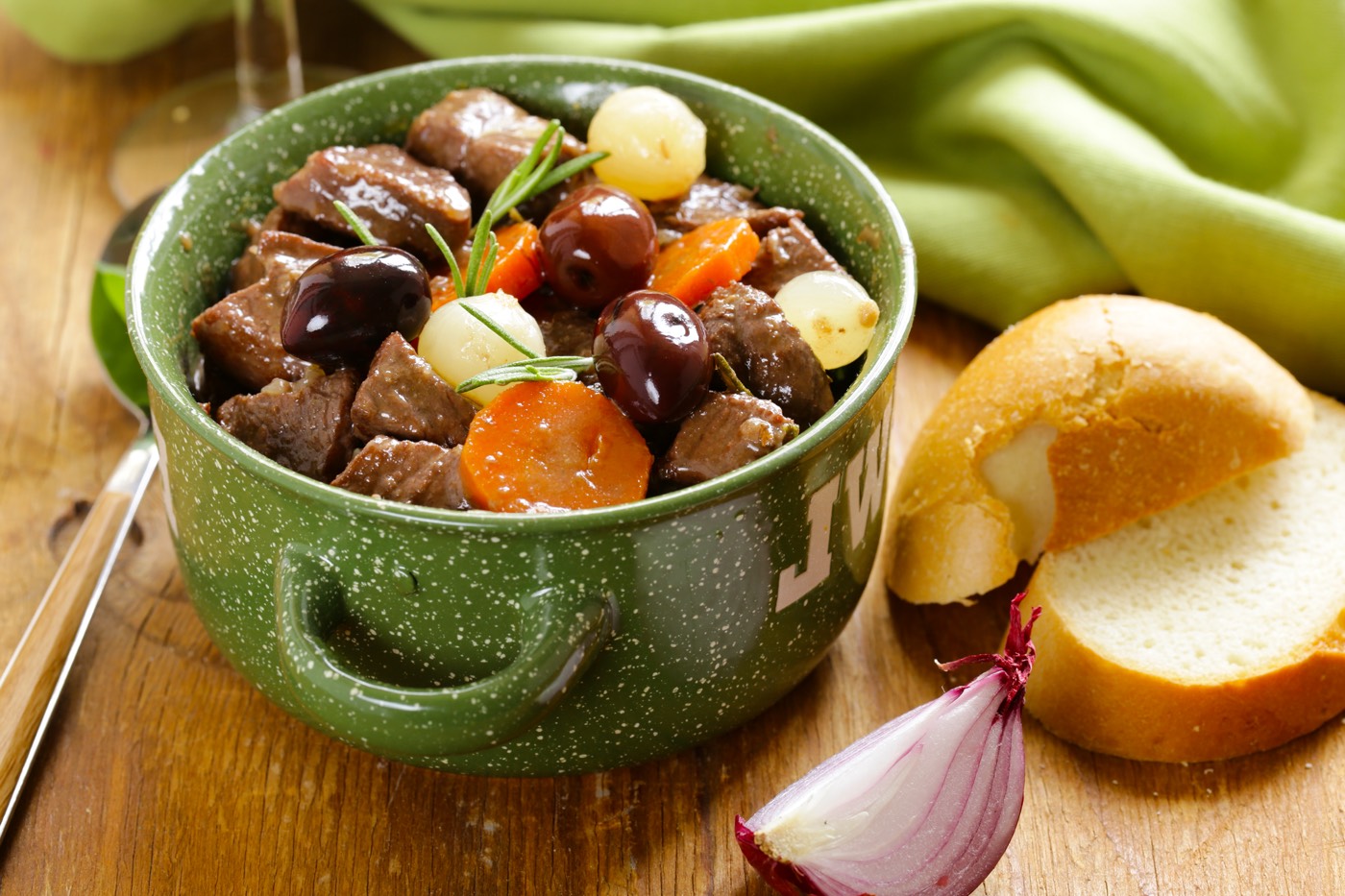 Where does beef stew come from?
It seems like beef stew in red wine sauce was born… everywhere in Europe! For example, Tuscan beef stew dates back to the construction of the Florence cathedral's dome. The workers who were making tiles suddenly had the brilliant idea of using their oven to cook a piece of meat.
So many cathedrals were erected during the 14th and 15th century in France, Italy and Spain that stew recipes multiplied, always combining the same basic ingredients: a portion of local beef, local red wine, potatoes, and carrots. Also, depending on what else was available, onions, garlic, bay leaves and thyme.
Which cut of meat to choose for the stew?
For a beef stew, "it is useless to choose a high quality cut of meat. Cubed beef meat suffices for a stew. This said, they are worth purchasing at your local butcher!" says Terry. 
What type of wine for a beef stew in red wine sauce?
If you are wondering what type of wine to select for this meat, Terry Pomerantz offers a simple solution: "When you are making beef stew in red wine sauce pick an everyday wine. Since it is usually a good idea to select a wine from the same region as the dish you are making, you may want to accompany your beef stew in red wine sauce with a Chianti (Florence Cathedral), a Rioja (Castile Monastery), a Bordeaux (Basilica of Saint Michael), a Côte du Rhône (Saint John's Cathedral in Lyon) or a Burgundy (Saint-Etienne Cathedral in Sens).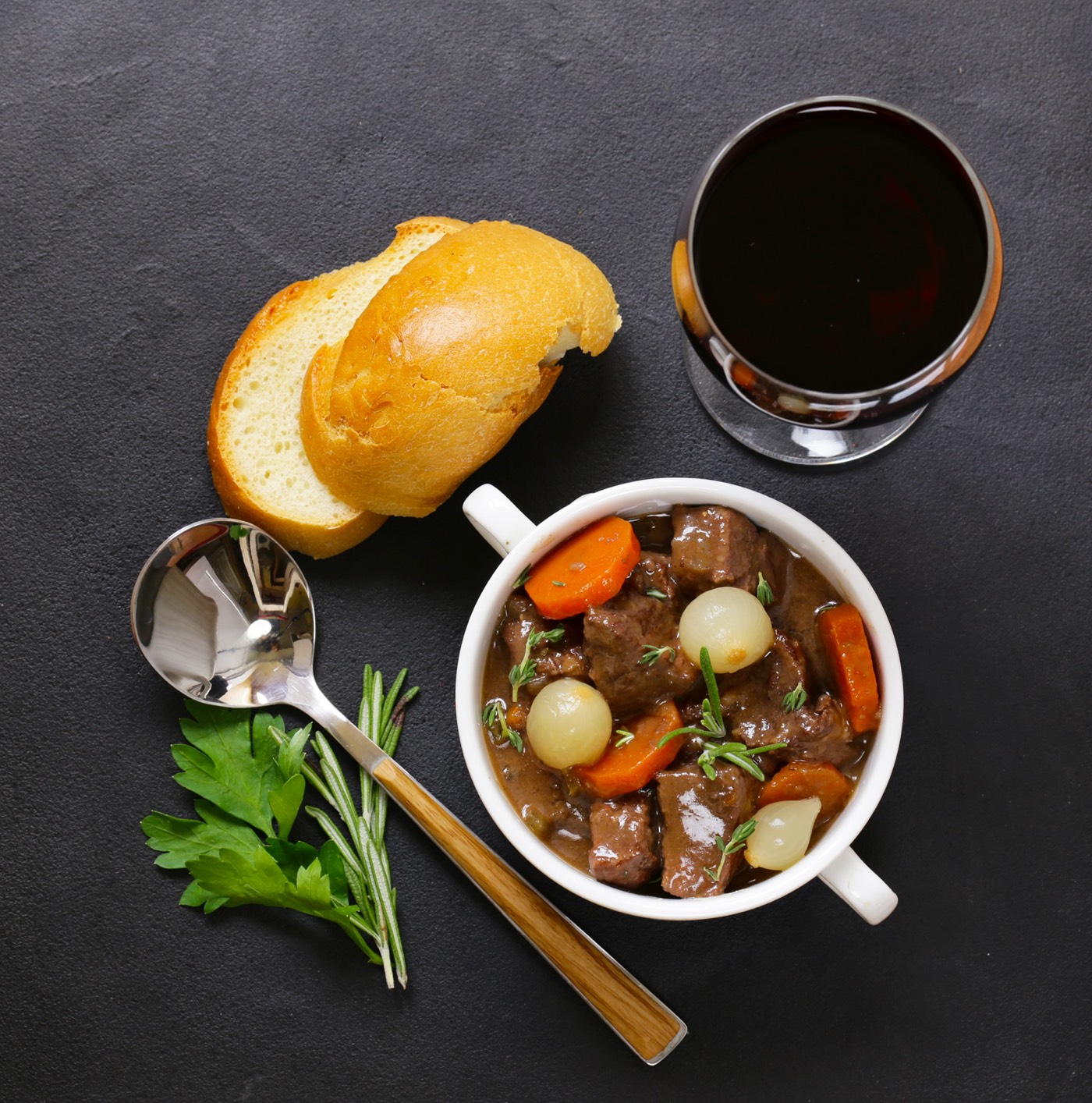 Terry Pomerantz Beef Stew in Red Wine Sauce Recipe
Terry's beef stew in red wine sauce is easy to make. "Cook your beef slowly on low heat. Beef, onion and wine aromas will develop gently and travel across the kitchen to the dining area and living room, to find their way into your guests' olfactory receptors, and their mouths will begin to water!"
Beef stew in red wine sauce recipe (8 portions)
Terry Pomerantz begins preparations in the early afternoon.
Brown two kilos of cubed beef meat in a skillet.
Then, place the browned beef cubes in a baking dish.
Add at least a 1.5 cups (or half a bottle) of wine to the meat.
Add a cup of liquid beef broth, a minced onion, garlic, thyme, salt and pepper.
Let it simmer at least 3 hours on low heat, 325o/350o F
After this time, add potatoes, carrots and a beef bouillon cube.
Cook for 1.5 or 2 more hours
The only thing left to do is watch your loved ones enjoying themselves!
If you add nice warm bread buns to the table, their pleasure will be doubled!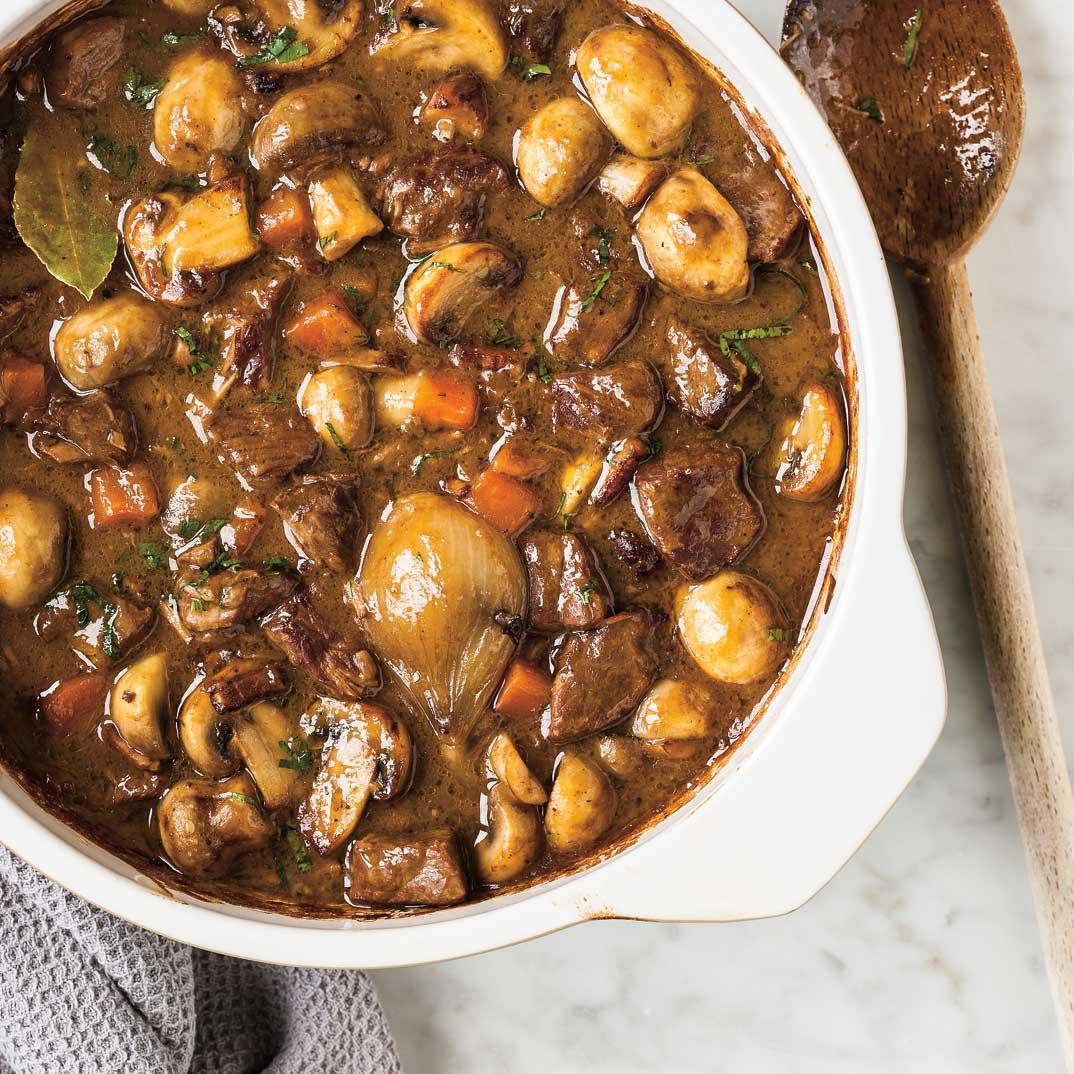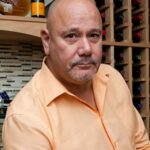 Terry Pomerantz, passionate about good food, shares with you his gastronomic favorites, tips and recipes, turning every meal into a memorable experience. Explore his culinary universe and discover the delights he suggests to tantalize your taste buds.