Terry Pomerantz's best recipe for barbecuing prime rib (rib-eye steak) is deliciously simple!
How to choose a good prime rib for a BBQ?
If you're in a hurry, buy your rib-eye steaks at the supermarket. Otherwise, Terry Pomerantz recommends buying them from an independent butcher. "Butchers are true artisans. They choose their meat. When the supplier's truck shows up, they can even refuse the piece of beef their supplier offers them if it's not of the quality they demand."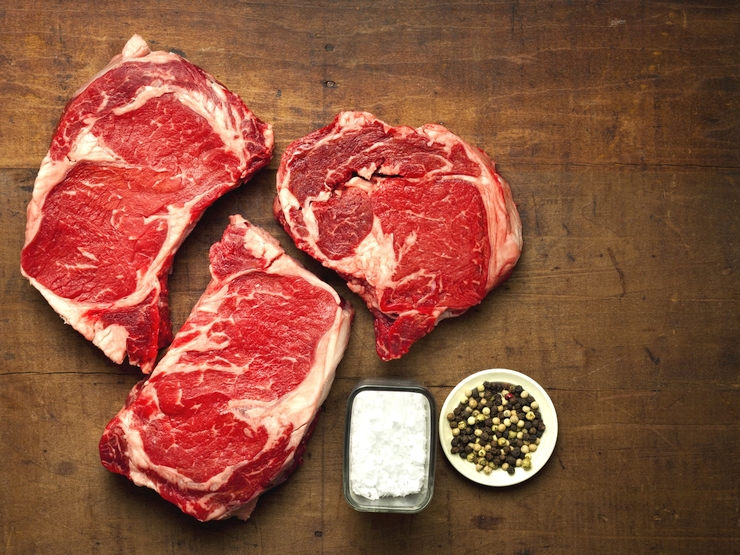 Terry continues, "It's often forgotten that good communication is a key ingredient in the success of your BBQ rib steaks. Make it clear to your butcher what you want. Is it for baking, pan-frying, barbecuing? What thickness do you prefer? Are you looking for a very marbled or less fatty rib? Add a smile to your request and your butcher will cut you some rib steaks to size!"
How to BBQ prime ribs? –Terry's recipe
Terry's recipe for barbecuing prime ribs is amazingly simple.
Terry Pomerantz starts by choosing some nice marbled prime rib from his butcher.
Before cooking them, he lets them rest for an hour or two at room temperature.
He salts and peppers them.
He sears the ribs on his Green Egg barbecue, which he has previously heated to 700 degrees.
Once a crust has formed on the outside of the rib steaks, he finishes cooking them on his second barbecue or in the stovetop oven at a temperature of 350°F.
Terry recommends medium rare to melt the fat that will give the ribs their full flavour without drying them out as they too often do when cooked well.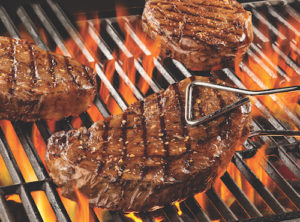 Enjoy, and good health to you!
For Terry, "Appetite comes with eating, especially when I have the pleasure of cooking rib steaks for my friends and family. I so wish we could all finally do it next summer! Let's wish each other 'bon appétit' and most importantly, good health!"