For the Christmas family meal, Terry Pomerantz has chosen his mother's Traditional Christmas turkey recipe. Every year, he prepares his Christmas turkey with care, following his mother's detailed instructions and recipe.
The origins of the Christmas turkey tradition
A turkey is a wild bird from the American continent. Apparently, Spanish conquistadors introduced it to Europe in the XVth century.
European peasants quickly bred and raised this large American bird. In the XVIIth century, French colonists brought turkeys to Quebec.
And in the XIXth century, it was in Charlevoix that turkey breeding reached its peaks, so much so that local farmers began breeding turkeys for Americans, for their Thanksgiving and Christmas meals.
Since it became easily accessible, turkey slowly made its way to the table, as a traditional Christmas and New-Year's meal.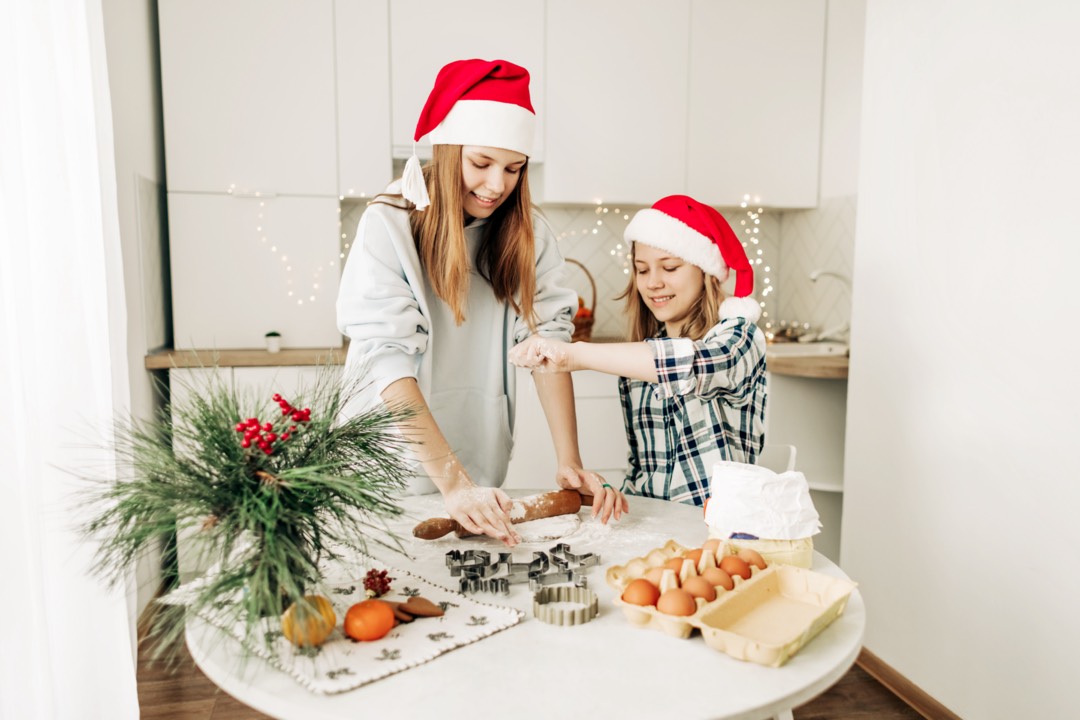 How to choose your Christmas turkey?
Terry Pomerantz recommends choosing a category A Quebec turkey, without brine or spices. You can purchase it fresh or frozen. It is always a good idea to order it a few weeks in advance from your local butcher.
What size turkey should you choose?
Terry Pomerantz suggests "counting around 400 g per serving. If you are planning on hosting between 8 and 10 people, then you should go for a 3.2 to 4 kg turkey. If you have a little bit of turkey left over, then you can simply use it a few days later to make a good 'hot chicken'."
Christmas Turkey recipe à la Terry Pomerantz
Stuffing – Ingredients
5 lb of minced turkey
1 cup of white rice
1 egg
1 tsp of salt
1 tsp of white pepper
1 tsp of oinion salt
1 tsp of garlic
1 tsp of celery seeds
1 tsp of smoked paprika
1 tsp of ginger powder
½ cup of chicken broth
½ cup of white wine
Stuffing – Preperation
Mix together all of the ingredients until you obtain a thick and evenly textured paste
Stuff the turkey
If you have some leftover stuffing, leave it in a corner of the pan
Turkey – Preparation
Pour oil on the outside of the turkey
Rub the outside of the turkey with your favorite poultry spices
Turkey cooking instructions
Place a cooking grill at the bottom of the pan so that the turkey doesn't touch the bottom directly
Place the turkey in the pan
Pour one to two cups of chicken broth into the bottom of the pan
Cook the turkey for about 45 minutes per kg at 400o F (210o C) and then at 300o F (150o C) for the rest of the time. When planning, add an hour to the necessary cooking time just in case it isn't ready.
Several factors can influence the cooking time like how your oven works and the thickness of your pan. Insert a thermometer into the thigh far from the bone. When the thermometer reads 80o C (176o F), your turkey is done!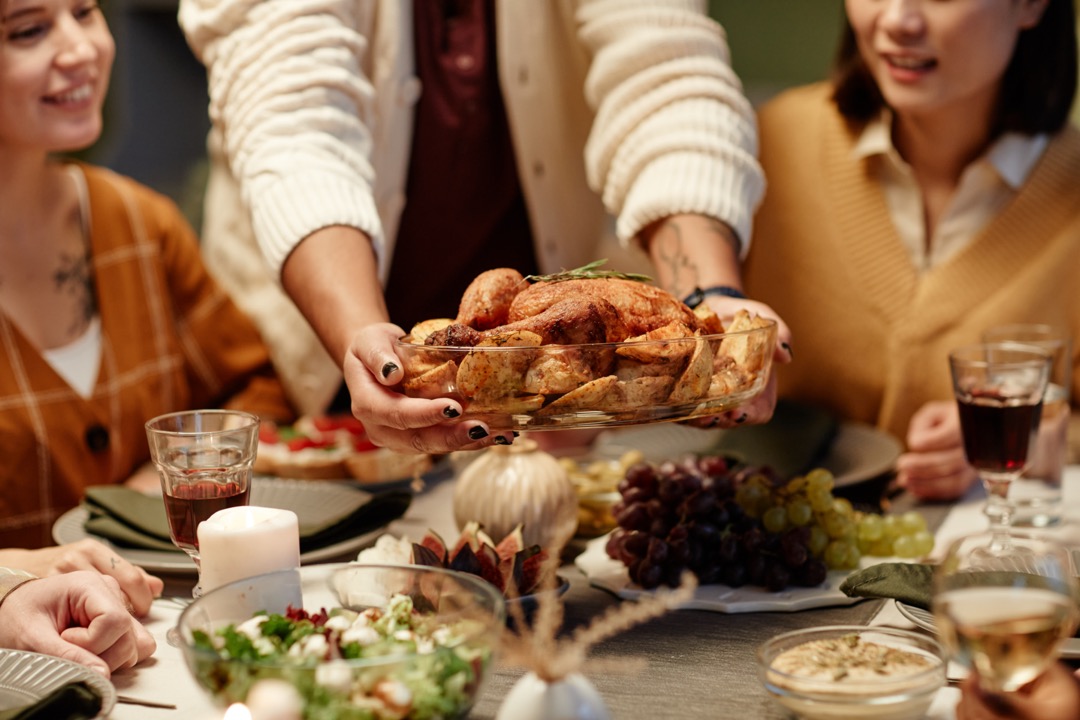 Sun Youth and Christmas meals
Let's mention that with the help of food banks like Sun Youth, several families in need will also have the opportunity of enjoying a traditional turkey meal à la Terry Pomerantz.
The Pomerantz Foundation encourages you to give generously to your local foodbank.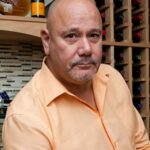 Terry Pomerantz, passionate about good food, shares with you his gastronomic favorites, tips and recipes, turning every meal into a memorable experience. Explore his culinary universe and discover the delights he suggests to tantalize your taste buds.