It will certainly come to you as no surprise, that Terry Pomerantz's first trick to making an excellent chicken in rosé wine, is to pour yourself a nice glass of rosé!
The right ingredients (for 4 people)
To make a great chicken in rosé wine, Terry Pomerantz gets his inspiration from the following recipe:
1 chicken
400 g of mushrooms
1 carrot
100 g of pancetta
2 shallots
1 garlic clove
1 tablespoon of flour
1 tablespoon of butter
2 tablespoons of olive oil
5 cups of generous Italian rosé wine, like Masciarelli Rosato or a Californian rosé wine like Château Souverain 2018.
Preparing the chicken in rosé wine
Cut the chicken into 4 pieces.
Mince the shallots and the garlic.
Peel and dice the carrot.
Pour the oil in a deep pan.
Once the oil is hot, sauté the pancetta, the mushrooms, the diced carrot, the shallots and the garlic. Set aside.
Put butter in the pan.
Cover and brown chicken pieces for 20 minutes.
Sprinkle flour over the chicken.
Add mixture of pancetta, mushrooms, carrots, shallots and garlic.
Add the rosé wine.
Keep cooking for 15 minutes or until the chicken is done.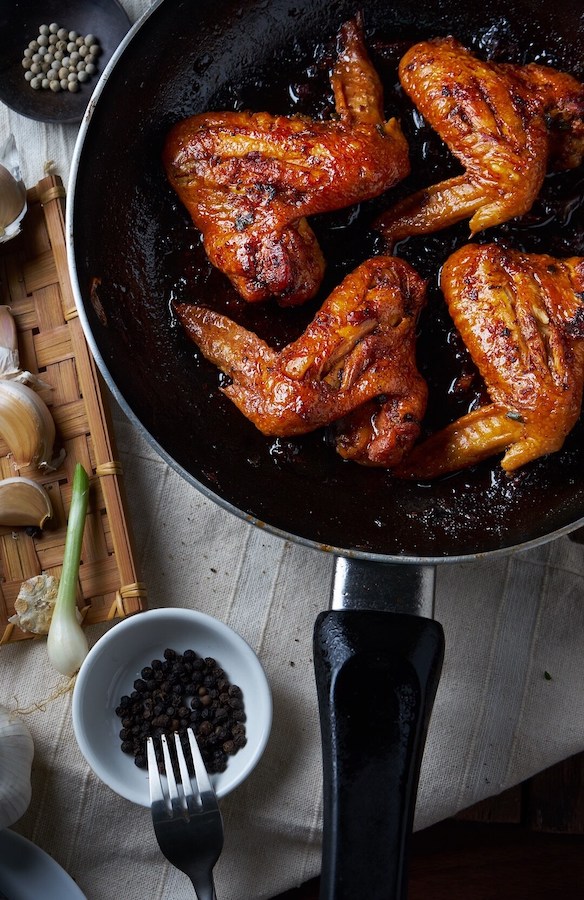 Choosing the right rosé
A good rosé works with several chicken recipes. For example, Terry Pomerantz suggests a Côtes de Provence rosé like the Miraval for chicken curry. An American Syrah like the Charles & Charles from Columbia Valley is great with a leg of lamb, a Tavel rosé is delicious with rosted chicken, a Fréjus does wonders with chicken creole and a Collioure du Languedoc-Roussillon will make your turbot filet even more delicious.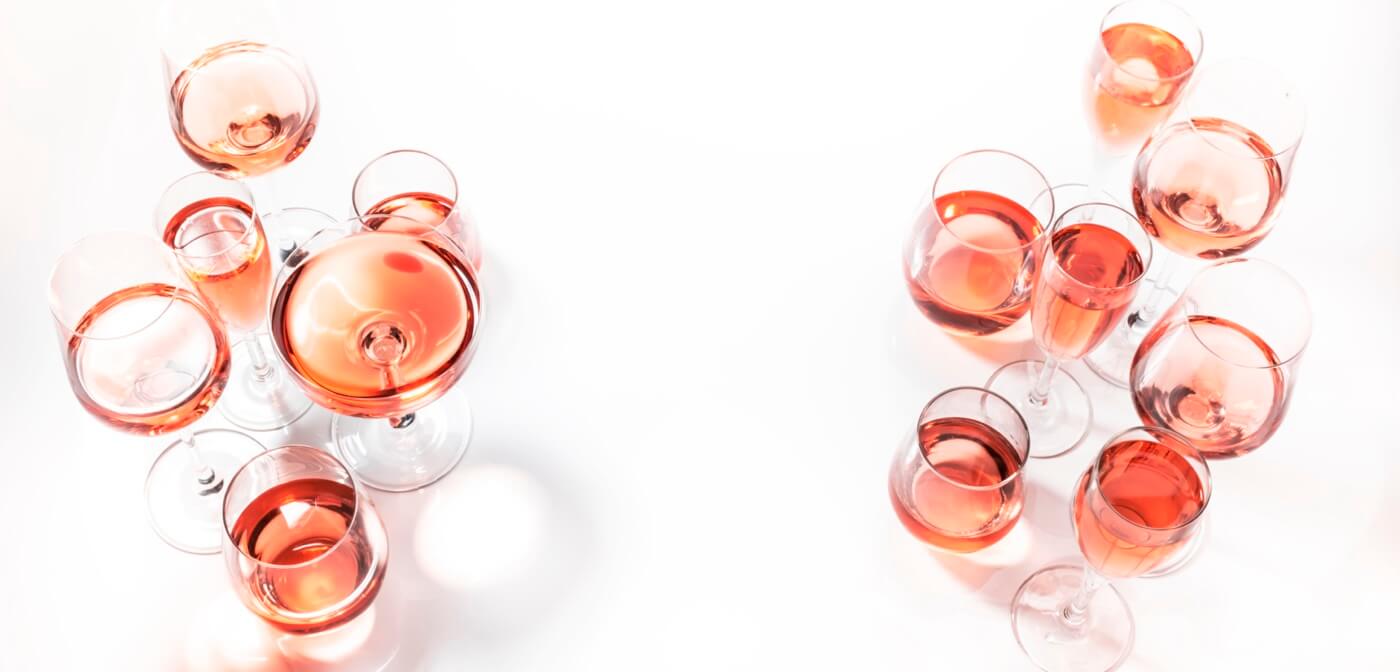 Each time Terry Pomerantz makes this dish, he gets creative with his chicken in rosé wine recipe. He might add fresh thyme or rosemary, or perhaps he'll replace the Tuscany Maciarelli by a Bandol from Provence and the Californian rosé by a Spanish rosé like the Rosado Rioja. His chicken in rosé wine will be none but the better!
/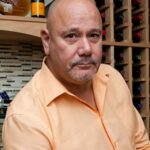 Terry Pomerantz, passionate about good food, shares with you his gastronomic favorites, tips and recipes, turning every meal into a memorable experience. Explore his culinary universe and discover the delights he suggests to tantalize your taste buds.